Christmas in Ireland is celebrated in a very similar manner as in the USA and UK – but the Irish also have various traditions and customs they uphold during the festive season.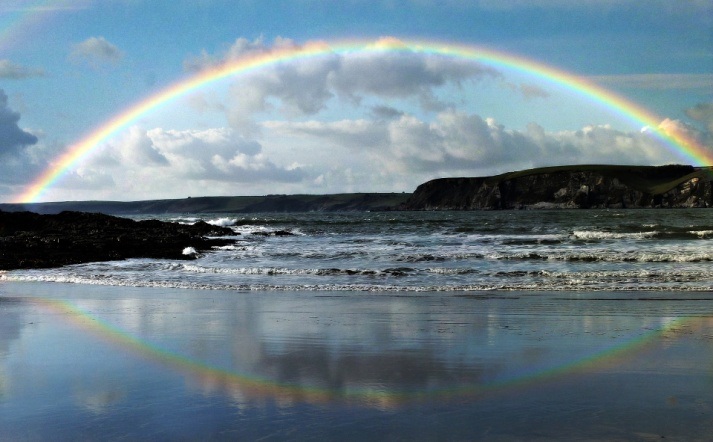 The Irish are predominantly Catholics, and celebrate Christmas from Christmas Eve through to January 6th, often referred to as 'Little Christmas'.
One particular old Irish tradition involves placing a tall, thick candle in the biggest window of the home following sundown on December 24 (Christmas Eve). The burning candle is said to represent a welcome signal for Joseph and Mary.
The traditional language of Ireland is Gaelic, and Christmas is known as 'Nollaig'. The traditional greeting of 'Merry Christmas' in gaelic is 'Nollaig Shona Dhuit'. Santa Claus or Saint Nicholas is known as 'Daidí na Nollag'.
In Ireland, as in many other countries, children believe that Santa, also known as Father Christmas, will visit their homes and deliver Christmas presents.
On Boxing Day (December 26) which is also called St. Stephen's Day, the day after Christmas Day, it is common for sporting events to be held such as football matches and horse racing meetings.
An old Irish tradition which usually takes place on St. Stephen's Day is the Procession of the Wren Boys, which involves young boys and girls dressing up in costumes and processing through the street while chanting an old rhyme about a wren (a type of bird). Traditionally they carry a long pole with a holly wreath on top and in the past there was a wren adorning the pole also. The wren became famous because it is one of the smallest birds in the country but makes an extremely loud sound. In olden times, it was referred to as the 'king of all birds' based on an ancient story of a wren which had flown perched on the head of an eagle.
Another old tradition linked with the feast of the Epiphany, which is held on January 6, is that women took the day off from cooking and other household chores and would gather together to socialize. Although the feast as such is rarely celebrated these days, it is still common for women to get together on this special day, often referred to as Women's Christmas.
Christmas food in Ireland traditionally consists of round cakes made of caraway seeds which are given to each member of the family, although many people now simply offer a modern Christmas cake version based on fruit cake as an alternative. Other traditional Christmas fayre includes turkey, spicy beef (usually spiced for a week before cooking and pressing) with dessert often being a rich and fruity Christmas pudding.
Whatever you get up to this festive season, whether it's a traditional Christmas or simply relaxing and enjoying games such as Christmas Rainbow Riches, make sure you enjoy this special time with family and friends.