The New Casinos IOS app is a game every real and passionate lover of Casinos to download on their mobile phone. 
The app help covers news and updates of Physical and online casinos, giving reviews of casinos in the UK, EU and other part of the world.

The menu of the app shows Top list Casinos, which help displays a rating system that allows casinos be ranked according to their user experience, mobile experience, customer support, deposit methods, payout methods and layout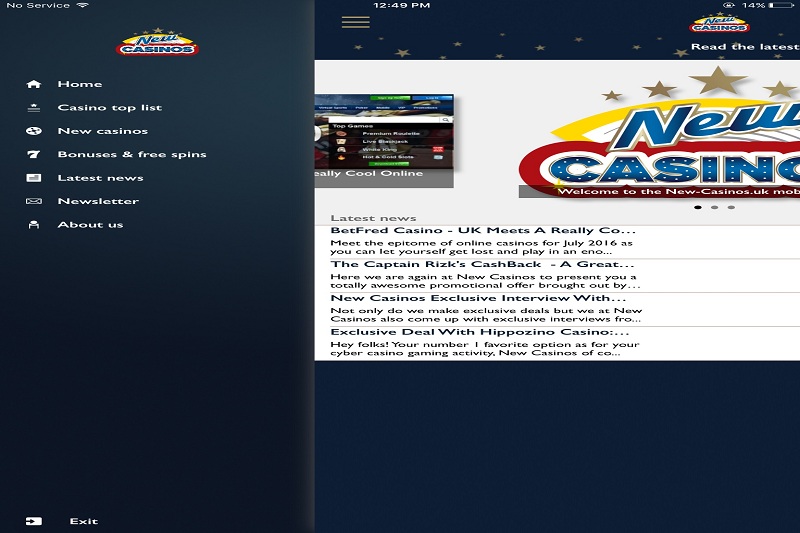 (Top list at the moment only shows UK's best sites to play at the moment for the Brits. (The site only shows licensed online casinos in Great Britain)

The star rating will help users of the app be able to check our reviews and rating of these casinos before using them.

Also, on each listed casino, you can learn about new bonus offers, exclusive deals for players, Free signups, no deposit bonuses straight after signUp.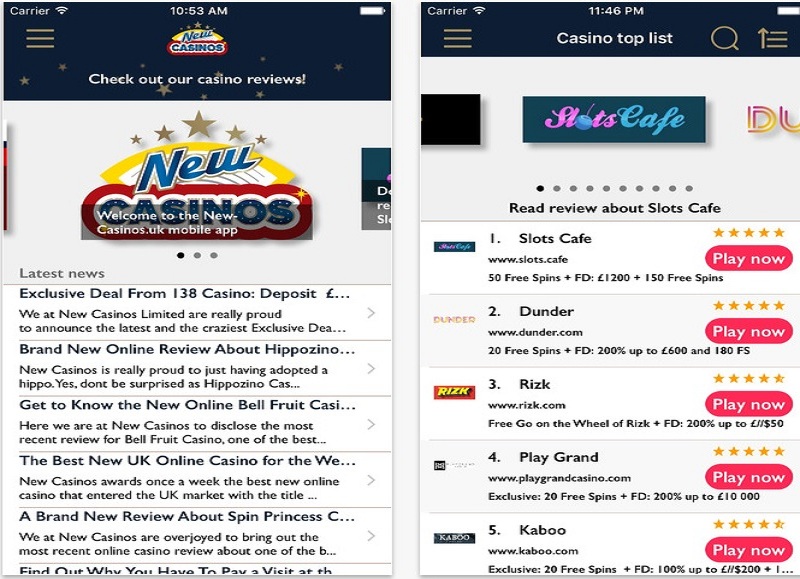 In the section about jackpots, the top progressive jackpot games available to play right now will be found. All have historical data, showing recent payouts.
https://itunes.apple.com/gb/app/new-casinos/id1119012983?l=en&mt=8
http://www.new-casinos.uk